May 25, 2021
K&H's New Summer Interns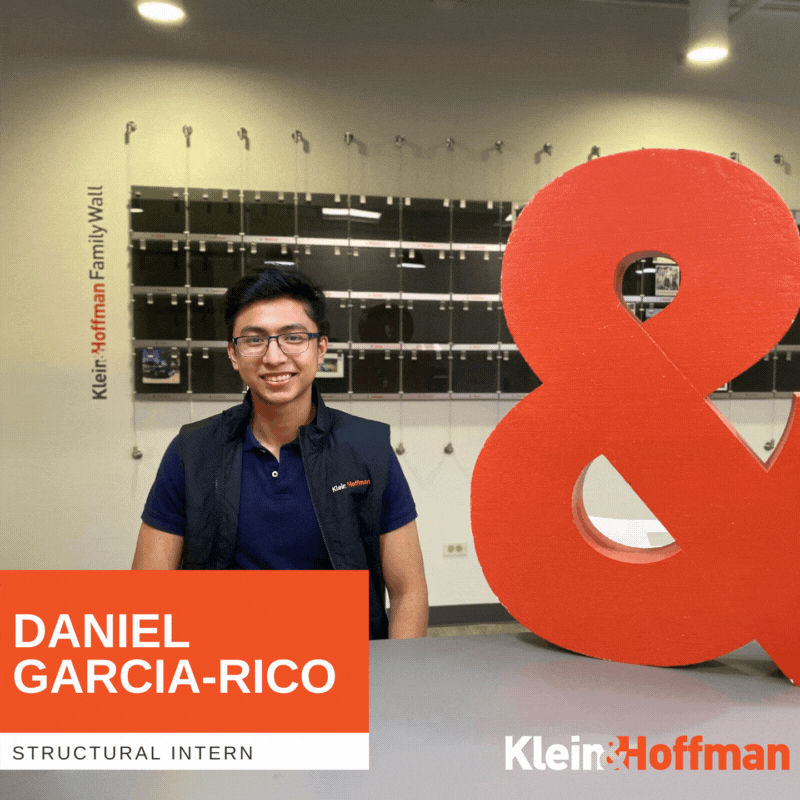 K&H is excited to welcome two new interns for the summer!
Daniel Garcia-Rico joins our Structural group and officially started Monday, May 17th after graduating with his BS CEE (Structures) from the University of Illinois. Fun Facts: Daniel is a true Chicago city resident, when he's not studying hard, you can find him on the lakefront path (LSD) where he enjoys running, inline skating, and admiring the magnificent skyline. He hopes to build his dream home in the city so look out for him on HGTV!
Musa Muhammad joins our A/E group. Musa attends the University of Illinois, where he will be graduating from with his Master's Degree in Architecture in December 2021. Fun Facts – Musa is an artist at heart as he enjoys drawing and painting (landscape oil painting) who was inspired while watching Bob Ross, he can be found roller skating through campus and is from a large family as he's 3rd out of 8 siblings!