October 1, 2020
K&H Kares Hosts 1st Annual Blood Drive!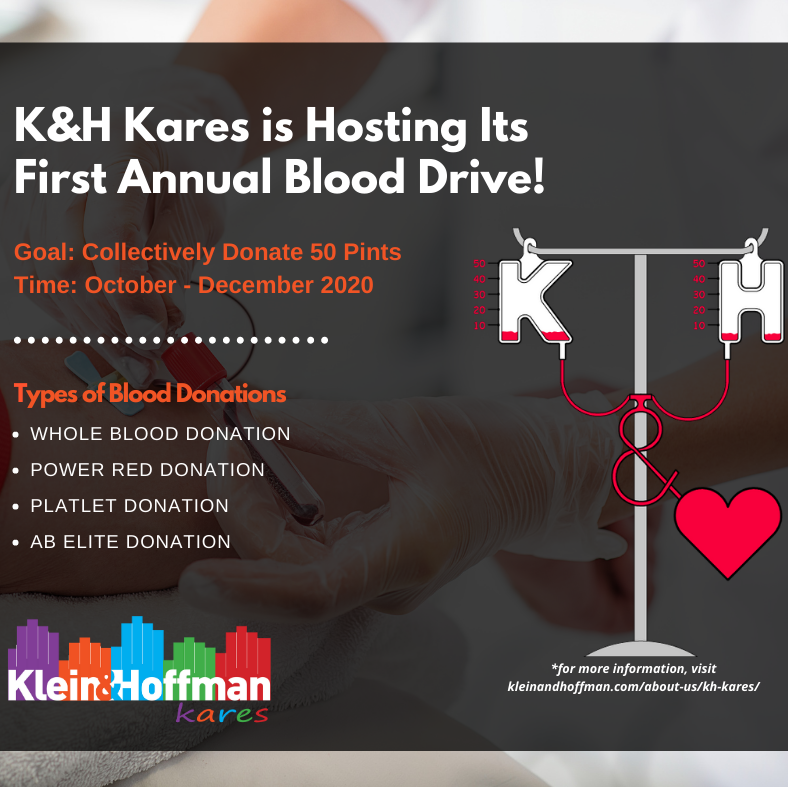 Every 2 seconds, someone in the U.S. is in need of blood, and one donation can potentially save up to 3 lives. K&H Kares is hosting its first annual blood drive with a goal to collect 50 pints! We are encouraging people to donate at their local American Red Cross location* or other blood donation centers of their choice from October – December, to help generously give to others in need.
Visit our K&H Kares Page to track our progress. Please share your donations with csmrokowski@kleinandhoffman to help us reach our goal and be entered in our raffle! Be sure to snap a picture when donating, following safety guidelines, and share on social media using our hashtags: #KandHKares #WhereIsAmpy #BloodDrive.
*Appointments are necessary to help the Red Cross adhere to strict safe and sanitary social distance guidelines. Visit redcrossblood.org to learn more and schedule your appointment
#workingtogether #buildingintegrity #kleinandhoffman