October 16, 2020
Climb Chicago's Tallest Towers With The Architects, Engineers, and Inspectors That Keep Them Safe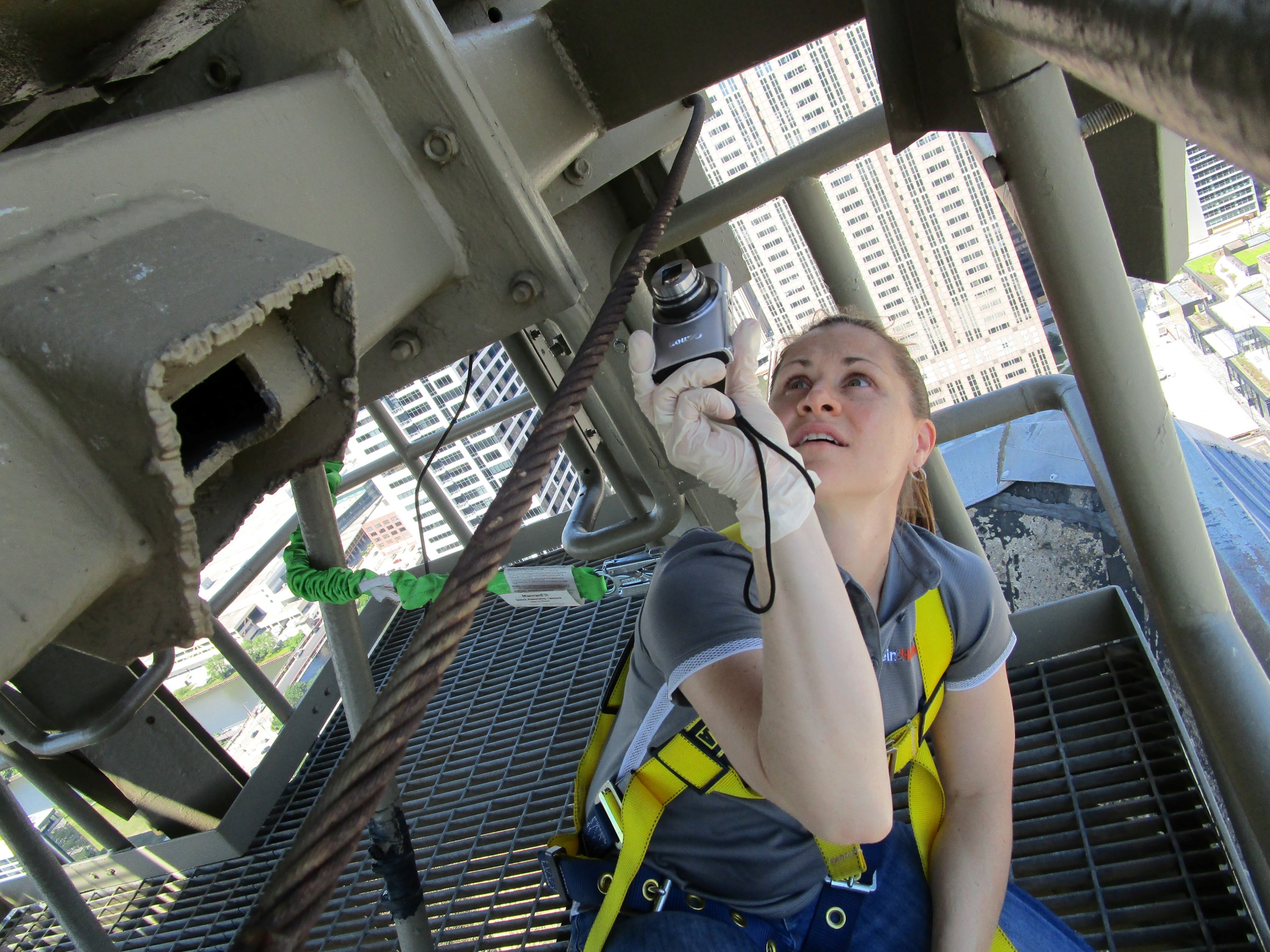 The team at Klein & Hoffman have climbed inside building spires, watched peregrine falcons swoop from the John Hancock Center and stood underneath Ceres, the art deco statue adorning the top of the Chicago Board of Trade Building — all in a day's work for engineers during inspection season.
The members of Klein & Hoffman, a Chicago-based architectural and structural engineering firm, are gearing up for their busiest stretch of the year. Nov. 1 is the 2020 deadline for Chicago buildings that need ongoing "short form" inspections for their facades, while Dec. 1 is the deadline for buildings that require the more in-depth "long form" inspections.
As facade experts, the K&H team is responsible for making sure the outer walls of Chicago's buildings are sturdy, intact and pose no threat to pedestrians below. But facades aren't the only part of the buildings that need inspecting. From examining roof anchors that hold window cleaning crews aloft to measuring energy use and green building performance, inspections are a wide-ranging and crucial part of maintaining the city's new and historic buildings alike.
Read on to climb up Chicago's tallest buildings with the team that keeps them in tip-top shape, here at: BISNOW.COM