June 15, 2021
2021 SEAOI Excellence in Engineering Awards: Best Renovation / Retrofit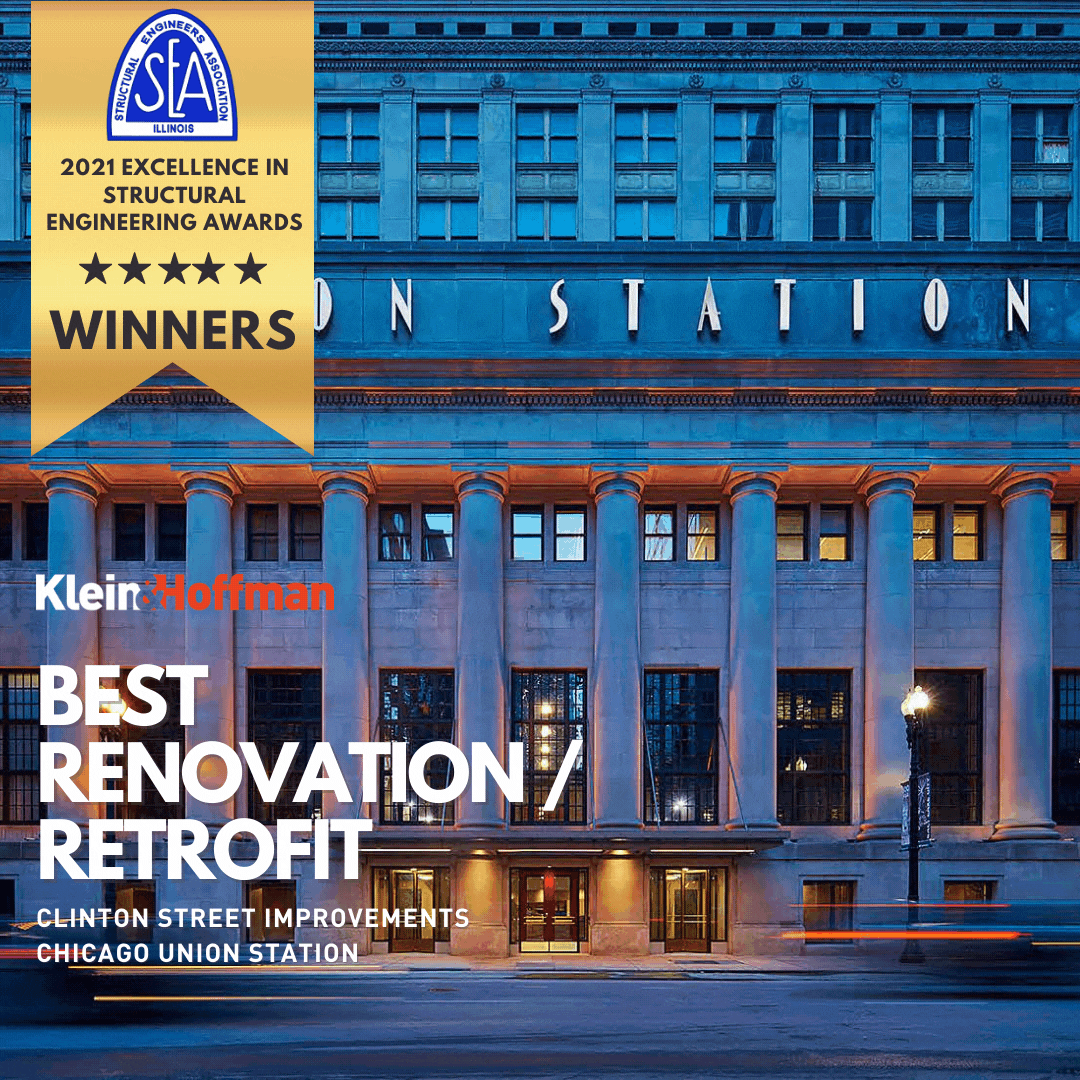 K&H is proud to announce that our project with Chicago Union Station, presented by Robert Lau, Senior Associate I, was awarded the Best Renovation/Retrofit category at the SEAOI Structural Engineers Association of Illinois' Excellence in Structural Engineering Annual Award Banquet on June 11th. We're excited to have had a part in this project alongside Goettsch Partners, CBRE, and Amtrak.
#workingtogether#BuildingIntegrity#KleinandHoffman
The Excellence in Structural Engineering Awards Competition is an annual event that recognizes creative and talented achievements in structural engineering.